Uh oh! Your Internet browser is outdated and cannot run the Cinema Club's website. In addition to obstructing your experience here, viewing other websites using this browser is not only limiting for you, but it also opens your computer to security risks. In order to view this site, and to protect your computer, please upgrade to a modern browser of your choice:
Google Chrome or Mozilla Firefox
(Worry not– it's quick, safe and free, and you won't regret it!)
The Washington, DC Cinema Club
DC
at the Avalon Theatre
For 31 and a half years,
the Cinema Club (originally called the Key Sunday Cinema Club) has operated in Washington, DC and is the original and longest-running chapter. The very first screening was of OF MICE AND MEN on October 4th, 1992 at David and Seena Levy's Key Theatre in Georgetown. After the Key Theatre closed in 1997, we met at the UA Bethesda theater for one year, the AMC Courthouse theater for six years, at Visions for one summer, then at the 4000 Wisconsin Theatre for a year and a half before finally settling at the historic Avalon Theatre in spring 2006. Professor/Film Critic Peter Brunette moderated our discussions and acted as Artistic Director -- even after moving to North Carolina to head Wake Forest's Film Studies Program -- from 1994 until until his untimely death in 2010. Today, we meet for two seasons out of the year (winter/spring and fall) at the Avalon for stimulating films and discussions moderated by David Sterritt, former long-time film critic of the Christian Science Monitor, and other esteemed guests. Join today to become part of Washington DC's rich film history!
Moderator David Sterritt
is editor-in-chief of the of the Quarterly Review of Film and Video, film professor at the Maryland Institute College of Art, professor emeritus at Long Island University, contributing writer at...
Visit David's page
Proudly hosted at the Avalon Theatre
5612 Connecticut Avenue NW • Washington, DC 20015
Please call the theater directly with questions about parking,
directions or other theater specifics: (202) 966-6000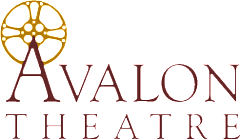 Visit the theater's website
Get Directions